New Event Photo Product
Photo Canvas Frames
Designs of Distinction is proud to introduce the newest photo concept on the market, Custom Photo Canvas' printed on site. Each guest will take a photo, and with our high capacity printers, we will print directly on canvas, frame it and the guests will walk away with a fantastic canvas photo, to cherish for years to come.
See news coverage in
Special Events.
Testimonials
Thank you!
It looked amazing. You did a great job!
- Kristina Vuvic
---
The committee has received numerous "thanks" for the event, and one person asked that we especially thank the folks that took care of the games and rides. I want to personally say "thanks" to your and staff. Our employees and their families had a great time.
- Patrice A. Reinhart, Procter & Gamble Mfg. Co.
---
The event was perfect, thanks again for the help.
- Rob Chinchar, PolyOne Corporation
---
Thank you for everything you did...a huge success!
- Marianne

Green Screen Photos
We can immerse your guests anywhere in the world, next
to any celebrity or famous site. Click to find out more.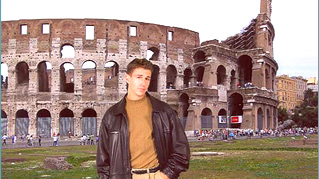 Creative Wedding Concepts
Custom draped ceiling, lit perimeter, moving lights, dance
floor, head table for 36. Click to find out more.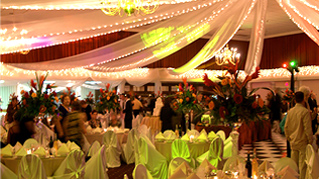 Custom Flip Books
Be the star of your own flip book with the Mobile Flip
Book Studio.

PopNoggins
Customize your video. Put your products in the spotlight.
New York, Paris, Munich, London...everyone talking 'bout
PopNoggins! Click to find out more.