woman in the shoe slide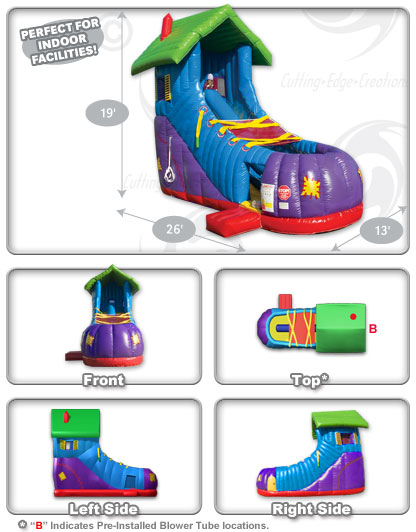 This wacky-colored children's slide is right out of a nursery rhyme. This magically-detailed slide comes to life with its warm inviting appearance for the little ones. Height 19' Width 13' Length 24' Slide Landing Height 8' Occupancy 2 Occupant Min. Height 34" Occupant Max. Height 60" Max. Occupancy Weight 300 lbs. (150 ea.)

See other Interactive Activities.