GIANT Pick up Sticks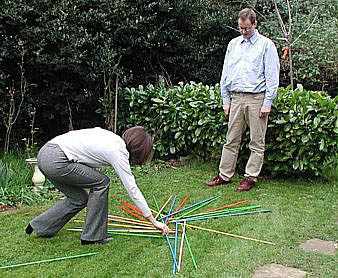 Great fun for outdoor gatherings! Hold the sticks up vertically and then jump clear as they tumble into a pile. Take turns to delicately remove a stick. Be careful of else you'll have to pay a forfeit! The sticks are made from painted wood, and each one is approximately 90cm long. A tough cardboard tube is provided for storage.

See other Interactive Activities.